Our Bring Your Own Demise Report takes an in-depth look at the impact of using personal devices for work.
In February of 2013, Varonis conducted an online survey to examine how Bring Your Own Device (BYOD) affects work habits and data security.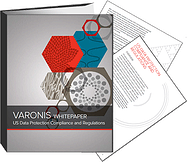 The results were a bit unsettling:
50% of employees report that someone at their company has lost a device with important data on it
22% said the lost device had security implications for the organization
86% of employees are "device obsessed", using their personal devices to work day and night
44% of respondents say they use their personal device to work during meals!
Download the free research report to see all of our findings!