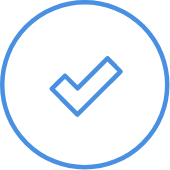 webinar replay
DatAdvantage Masterclass: Reporting Deep Dive
On-Demand
Are you running a file system cleanup project and your manager needs regular progress reports?
Are you required to report on sensitive data to prove compliance with relevant standards and regulations?
We'll show you how Varonis reports provide a quick, easy-to-read view into the state of your IT environment.
Learn how to effectively utilize built-in DatAdvantage reports and create custom ones to help complete massive projects and answer critical questions.
It'll be recorded. So if you can't make it, register and we'll send you the replay.