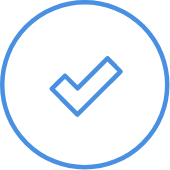 Cyber Attack Lab #1
Malware, C&C, and DNS Exfiltration
Friday, July 2nd | 9:00 am ET
What's behind those malicious Word macros that users just love to enable?
Watch our IR team convince a user to open an infected document, giving us a reverse shell. We'll use that connection to recon the network, run a pass-the-hash attack, and sneak some top-secret data out via DNS tunneling.
Then learn, step-by-step, how you can use Varonis to run a fast and conclusive investigation—without wasting hours stitching logs or running reports.