Organizations have endless choices about how and where to run their IT infrastucture.
To learn more about this new era of IT and Infrastructure as a Service, Varonis conducted a survey of 120 IT professionals at VMWorld 2013.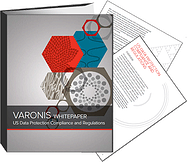 In this report, we breakdown:
The adoption rate of IaaS (such as AWS and Azure)
Which OS platforms sysadmins are using most
Which mobile platforms are dominant in the enterprise
And much more...