Our Information Entropy Report uncovers how much confidential information is being leaked beyond corporate walls.
Have you ever sent work documents to your personal email or cloud account? Did you delete them when you were done? How about when you left the company?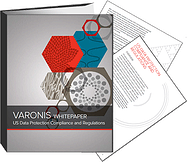 In this report, we breakdown:
The % of employees leaking data
What happens to data when employees leave the company
The effect of NDAs on data leaking
And more...