This whitepaper takes an in-depth look at lessons learned from data breaches in 3 verticals

What data do hackers look for once they're inside your network? What attack vectors do they most commonly use? How are breaches detected (and how soon)? What can you do to protect yourself?
We answer these questions by analzying real data breach cases in banking, medical insurance, and retail.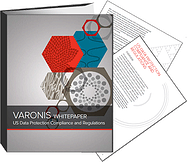 In this whitepaper, we breakdown:
Data Exposed
IT Deficiencies
Outcome (fines, etc.)
Prevention