How to leave a Review for the Inside Out Security Show
---
1. Accept our Thanks
Accept our thanks and sincere appreciation for doing this. We read each and every one of these - and love your feedback!
2. The Hardest Click
Many people are frightened of public speaking, eating the "tentacle special" at the new sushi place or just where exactly their 2 year old managed to obtain that cup of water they just drank.
But we're asking you to do something scarier: open iTunes. Unfortunately, it's the only way to leave a review.
Launch IOSS Directly in iTunes
Direct link not working? Click here and then click the View in iTunes button
3. Leave a rating (stars) and a review (words)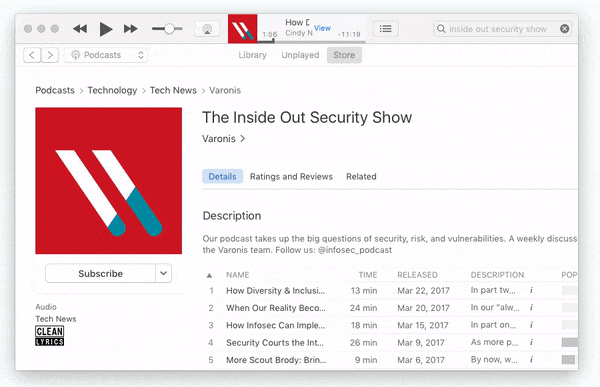 4. Let us know
Once you've recovered from dealing with iTunes. Email cng@varonis.com with your review and we'll put you into the running for a pack of cards.