Unlocked! (1 CPE/CEU)
1-Hour Office 365 Sharing Security Audit
Don't leak data due to a misconfigured setting! Learn how to securely configure ALL of your Teams, SharePoint, and OneDrive sharing settings.
Watch the course:
Related Courses
If you love this course, you might also like:
About Varonis
Did you know Varonis can help you find sensitive files, monitor user behavior, and alert you of threats to your data in Office 365? Get a demo!
Eligible for 1 (ISC)² CPE/CEU credit
Complete and submit this form once you finish the course for a proof-of-completion certificate.
About Your Instructor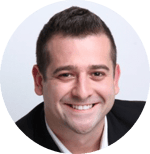 Vlad Catrinescu is a SharePoint and Office 365 consultant specializing in PowerShell, SharePoint, and hybrid scenarios. As an author, MVP, Microsoft Certified Trainer, and recognized international speaker, Vlad has helped hundreds of thousands of users and IT pros across the globe to get the most out of their SharePoint and Office 365 deployments. Vlad writes the popular "Absolute SharePoint Blog" and is a recipient of the "Top 25 Office 365 Influencers" award. His contributions can also be found on other sites such as CMSWire and ComputerWorld. He is author of Deploying SharePoint 2016: Best Practices for Installing, Configuring, and Maintaining SharePoint Server 2016 (Apress) and Essential PowerShell for Office 365 (Apress).
Varonis is trusted by:
FAQ

Frequently Asked Questions
Are there any prerequisites?

Basic Office 365 management knowledge is helpful:

Office 365 Admin Center
SharePoint & OneDrive for Business Admin Centers

Basic PowerShell for Office 365 knowledge

Connecting to SharePoint Online, Azure AD, PnP PowerShell
PowerShell Syntax

Do I need to watch the videos in order or can I skip around?

Feel free to skip around.

Do I need to be a Varonis customer to fix these issues?

Nope! The first seven modules are all things you can do to securely configure Office 365 sharing with out-of-the-box features and PowerShell scripts included in this course.