Is your organization subject to regulations such as SOX and HIPAA?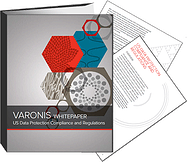 This comprehensive whitepaper reviews key data protection legislation and helps you answer:
Does this regulation apply to me?
What are my obligations and requirements?
How do I achieve compliance?
What are the fines and legal ramifications of non-compliance?
What's covered?
Health Insurance Portability and Accountability Act (HIPAA)
Sarbanes-Oxley (SOX)
Gramm-Leach-Bliley (GLB)
Fair Credit Reporting Act (FCRA)
EU Safe Harbor Rules
...and much more
In addition, you'll find real-world cases illustrating how these regulations have impacted organizations.