The most advanced data risk assessment in the industry. For free.
Uncover critical data security risks
Get a clear path to remediation
Get started in minutes
No strings attached
PLUS: Full access to the Varonis SaaS platform and a dedicated IR analyst
Start your free Data Risk Assessment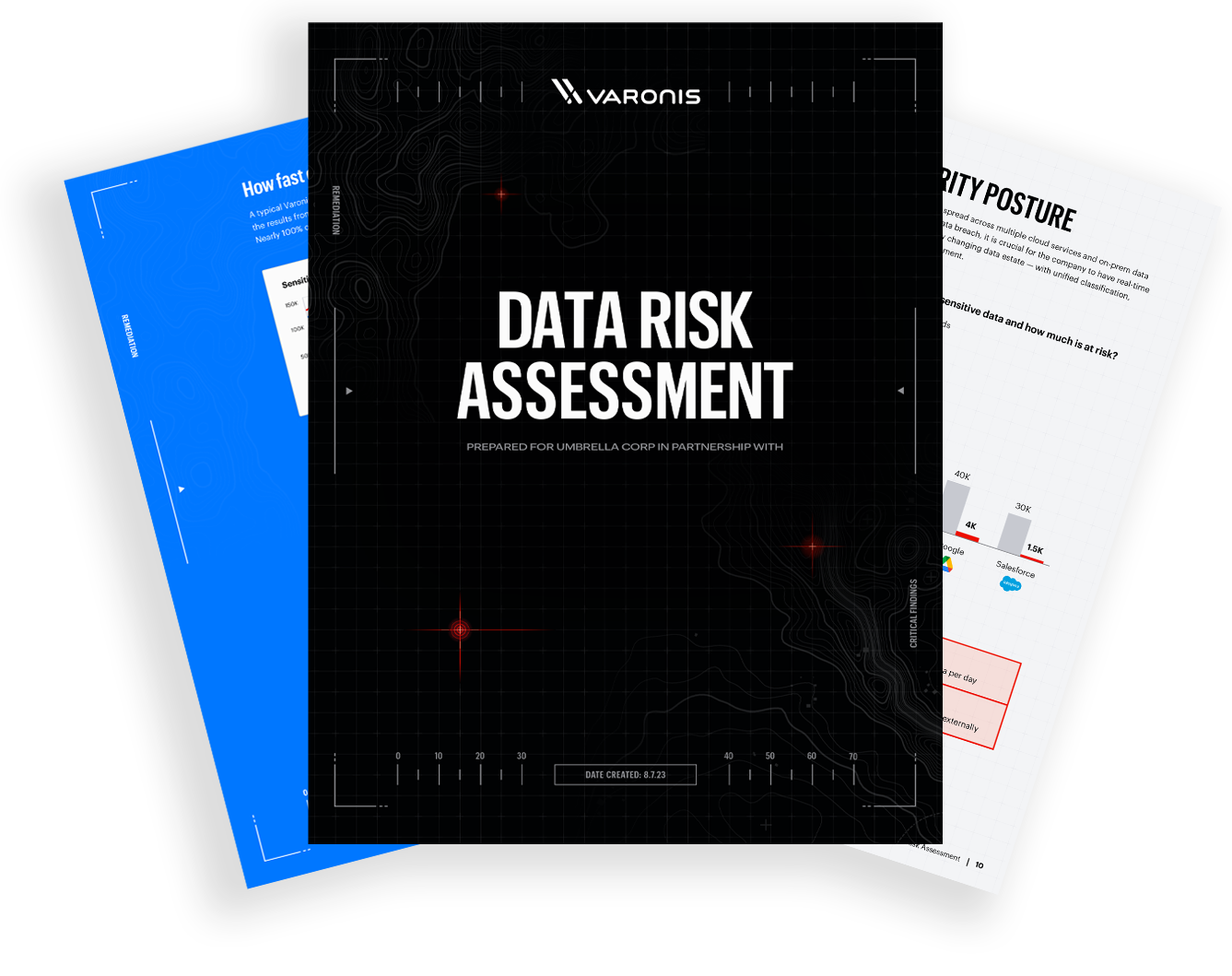 See a sample report.
Our Data Risk Assessments are built to not only give you a summary of your data security risks, but also provide actionable recommendations for a clear path to remediation. See for yourself how comprehensive our Data Risk Assessments are compared to others.
Preview the report
"What I like about Varonis is that they come from a data-centric place. Other products protect the infrastructure, but they do nothing to protect your most precious commodity – your data."
"Through the assessment process, the part that was surprising was the large amount of data that we found that contained sensitive information that the entire department had access to."
"I was amazed by how quickly Varonis was able to classify data and uncover potential data exposure during the free assessment."
No filler. Only outcomes.

Other free assessments
Others
Identify data security risks
Actionable insights to fix risks
In-depth assessment for all data stores
DSPM + DDR
Free access to platform during assessment
Free access to IR analyst during assessment
Want to see for yourself? Submit your request and one of our security experts will be in touch to get you started.
Start your free assessment
VARONIS NAMED A LEADER IN DATA SECURITY PLATFORMS
"Varonis is a top choice for organizations prioritizing deep data visibility, classification capabilities, and automated remediation for data access."